Update: While this 2016 post is still relevant, you can also check out my view of Healthcare IT for 2017 as well.
Here we are again, jumping into a new year. 2015 brought us consternation over Meaningful Use, continued EHR adoption, a much-improved economy, and the somewhat surprising decision from the Department of Defense to implement Cerner. It was also the first full year of HealthcareITSkills.com. At the end of 2014, I made some predictions for 2015 that I think turned out to be fairly accurate. I believe Healthcare IT in 2016 will continue to present lots of opportunities, so let's have a look at what I think things will look like.
Continued EHR Adoption
Even though most of the largest Healthcare systems in the country have already set their long-term EHR strategy, there are still some deals that are either in the works, recently signed, or heading into optimization phases. A high profile example is the December 20th announcement by Vanderbilt University Medical Center to replace McKesson and other systems with Epic. The 17,000 employee health system is scheduled to go live in 2018.
Additionally, the overall EHR market will remain strong due to the Department of Defense selecting Cerner this summer for their system-wide implementation, replacing the VistA system. As the DoD project unfolds, competition for Healthcare IT skills will only grow, possibly drawing off talent from private hospitals and those who may be tired of working with Epic and other technologies. Those who have, or are able to obtain military security clearance should have an advantage.
Many large EHR implementations that were done two or three years ago are now emerging from "The Valley Of The Red Ink" of payments to vendors.
These organizations are now looking to make the most of their EHR purchases, and may now be ready to fill analyst positions to optimize their systems.
Population Health/ Health Data Analytics
Population Health was a big deal in 2015, as Hospitals and other Healthcare organizations entered into many Accountable Care Organization (ACO) agreements. The results for some early ACOs have started to come in, with some doing better than others at improving care and lowering costs. Since we're only a couple of years into the whole ACO concept, we can expect to see more activity, as all entities involved really want the concept to work.
Healthcare Cybersecurity
2015 was the year of the Healthcare hack. Some of the high-profile hacking incidents in 2015 occurred at Anthem, Premera Blue Cross, Community Health Systems, and UCLA Health System. Federally levied fines against organizations increased in 2015, and will likely continue the trend in 2016. Expect to see greater vigilance and more opportunities for Healthcare IT security positions.
Remote Patient Monitoring
Remote patient monitoring involves the use of various technologies to collect medical data outside the traditional clinical setting. The main thing that comes to mind is telemedicine video visits, where patients conduct online visits with physicians remotely. Telemedicine has been feasible for several years now, but the main barrier has been the political and insurance barriers to getting organizations paid for video visits. Expect to see increased legislative activity to support Telemedicine in 2016.
Remote ICU Monitoring – e-ICU
Another aspect of remote patient monitoring is the advent of technology to remotely monitor ICU patients. It sounds pretty creepy and scary to have someone monitoring multiple critical patients from 100 miles away. However, consider that five million patients are admitted to ICUs each year, and among those, about 10% will die in the ICU. The level of care is very resource intensive at a time when the supply of skilled critical care clinicians is low. And of course, it's no secret that critical care is very expensive. According to the Society of Critical Medicine, ICU care makes up at least 13.4% of hospital costs and 4.1% of National Healthcare costs.
The e-ICU solution doesn't leave a facility without onsite critical care clinicians, but adds sophisticated technology to monitor ventilator, cardiac, and vital signs data. A remote ICU physician can actually respond faster to a critical event than they could physically arrive at the bedside of a patient.
e-ICU Case Study
A remotely-monitored e-ICU program was launched at St. Mary's Health Center in Jefferson City, MO in 2006 and continues to now. Some of the outcomes were quite remarkable:
ICU mortality was down 24% after one year,
Cardiac arrests dropped by 69%,
ICU patient total length of stay dropped by 14%
Wearable Technology
In 2014 and 2015, it seemed like every Healthcare IT blog had multiple articles about wearable technology. Back then, I said that wearable technology was way over-hyped, and that most physicians had little interest in making the technology part of their daily routines. I think 2016 will be the year that wearable tech really takes off! Umm, nope- just kidding. It's still mostly hype.
Update: While this 2016 post is still relevant, you can also check out my view of Healthcare IT for 2017 as well.
Summary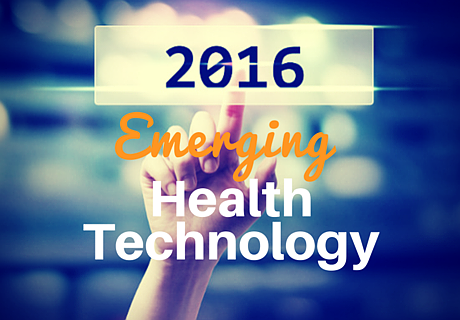 Article Name
Emerging Healthcare Technology 2016
Description
What can we expect from Healthcare Technology in 2016? Here are some insights and predictions for the coming year.
Author
HealthcareITSkills.com
https://healthcareitskills.com/wp-content/uploads/2017/12/cropped-healthit-green-logo-1.png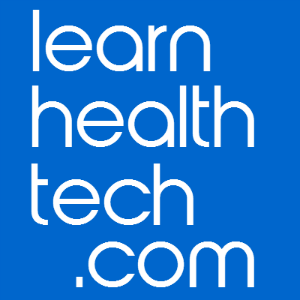 I have made my career in Healthcare Information Technology, and every day I love what I do. I have done project management, training, database work, some programming, and have implemented electronic medical records, interfaces, and more. I created HealthcareITSkills.com to help people begin careers in Healthcare Information Technology.

Latest posts by Dave Newman (see all)
Top EHR Vendors – Allscripts, athenahealth, Cerner, Epic, MEDITECH, McKesson, NextGen, Practice Fusion

- Mar 18, 2018

Health Information Technology Salary Report

- Feb 11, 2018

Healthcare IT Certifications 2018

- Jan 7, 2018