It's time for my yearly tradition of reviewing some of the top Healthcare IT certifications that can help you get started or move forward in your career.
This year, I'm again focusing a lot on security because this is really a big deal in Healthcare IT. The incentive for health data theft is high, as data thieves can get 10 times more on the black market for health data than for credit card numbers. In 2017, tens of millions of patient records were exposed to some form of risk, and several hospital systems had their data held by ransomware.
Here is just a small sample of the top Healthcare hacks from 2017:
Henry Ford Healthcare – over 18,000 patient records affected
Mid-Michigan Imaging: 106,000 patient records were breached from a Radiology system
Pacific Alliance Medical Center: Ransomware attack potentially affected over 260,000 patient records. It isn't clear if the organization paid the ransom
Women's Healthcare Group of Pennsylvania: 300,000 patient records were potentially breached in a ransomware attack
A contractor for Indiana's Medicaid program left a database open that potentially exposed access to 1.1 million patient records.
Also, 2017 brought the demise of the CompTIA Healthcare IT Certification. The organization killed off the certification for what I would guess was a lack of interest from the user community. That surprised me a bit, as CompTIA is a well-respected organization for many other entry-level certs. With that, let's look at my list of Healthcare IT certifications for 2018.
1. HCISPP – HealthCare Information Security and Privacy Practitioner
The HCISPP certification is managed by the (ISC)2 organization – the nonprofit  International Information System Security Certification Consortium, Inc.
The HCISPP certification covers expertise in these six areas:
Healthcare Industry Structure
Regulatory Environment
Privacy and Security in Healthcare
Information Governance and Risk Management
Information Risk Assessment
Third Party Risk Management
HCISPP candidates need a minimum of two years of paid full-time work experience in one domain of these areas. The exam has 125 multiple choice questions, and requires a 70% passing grade. Source: (ISC)2 HCISPP.
2. CISSP – Certified Information Systems Security Professional
Also from the (ISC)2 organization is the next level in Information Security. Unlike the HCISPP certification, the CISSP designation is not specifically related to Healthcare. It has a higher technical focus, commands a higher pay scale, and covers these eight areas:
Security and Risk Management
Asset Security
Security Engineering
Communications and Network Security
Identity and Access Management
Security Assessment and Testing
Security Operations
Software Development Security
CISSP candidates need to have a minimum of five years of work experience in two or more of the eight areas of expertise. Like the HCISPP certification, the CISSP 250 question exam has a passing score of 70%, and there are re-certification requirements. Source: (ISC)2 CISSPP.
3. CHDA – Certified Health Data Analyst
New to the list for 2018 is the Certified Health Data Analyst, which is the creation of AHIMA (American Health Information Management Association). This certification came as the Healthcare IT industry has matured in the area of advanced data analysis. The CHDA designation recognizes skills in the collection, interpretation, analysis, and presentation of complex Healthcare data. It would be helpful for anyone who works with population health systems. The CHDA certification requires a prerequisite RHIT certification, or various combinations of experience and/or a four year degree. Source: Certified Health Data Analyst Certification.
4. Health Informatics Certificate Programs
It wasn't too long ago that we heard the news that the for-profit ITT Technical Institute closed its doors. This sheds new light on the option of pursuing Healthcare IT certification courses through traditional two-year and four-year colleges. Just about all public universities offer these courses now with certificates awarded with as few as 24 credits.  Areas of focus include:
Medical Terminology
Healthcare Database Design
Healthcare IT Regulations
Information Systems Analysis and Design
Introduction to Project Management
This continues to be a great option for 2018 and beyond. There's no reason to consider for-profit colleges.
---
IT Certification Books From Amazon:

---
5. Certified Professional in Healthcare Information & Management Systems (CPHIMS)
This is a certification offered by HIMSS, the Healthcare Information and Management Systems Society. This organization really is the premier authority source for Healthcare IT. They have many contributors at very high levels, and are known for a spirit of excellence. The exam is 115 questions, and certification is required every three years. Areas of study include:
General (Healthcare Technology Environments)
Systems (Analysis, Design, Selection, Implementation, Support, Testing and Evaluation, and Security)
Administration (Leadership and Management)
It does however have some fairly steep prerequisites that will shut out newcomers to Healthcare IT. You need either a four-year degree plus five years of IT and management systems experience (three being in Healthcare), or a Graduate degree plus three years of IT and management systems experience, two being in Healthcare. Source: Certified Professional in Healthcare Information & Management Systems (CPHIMS)
6. CAHIMS (Certified Associate in Healthcare Information and Management Systems)
The CAHIMS certification is a junior-level version of the CPHIMS, and is much easier to qualify for. All you need is a high school diploma. The exam is 115 questions, and some of the areas of study are:
Organizational Environment
Technology Environment
Administration
Security
Testing
Source: CAHIMS (Certified Associate in Healthcare Information and Management Systems)
Next Up:
Summary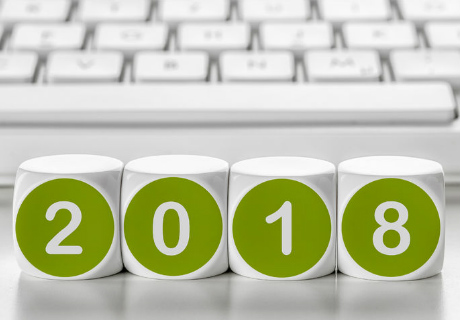 Article Name
Healthcare IT Certifications 2018
Description
Healthcare IT certifications for 2018. Check out the top certifications that can help you jump start your technology career in 2018.
Author
HealthcareITSkills.com
https://healthcareitskills.com/wp-content/uploads/2017/12/cropped-healthit-green-logo-1.png