Since I launched this site in 2014, I've ended every year with a view of what I see for the upcoming year in Health Information Technology. I usually focus only on emerging tech trends for the upcoming year, but as we've all seen, 2016 was crazy and unprecedented. Sorry, if you came here looking to escape politically related news, I'll have to disappoint you. The unexpected outcome of the presidential election is just too big of a deal to ignore regarding the potential effects on Healthcare IT in 2017 and beyond.
Of course the word of the year for just about every issue related to policy is uncertainty. The President-elect is unpredictable and all over the map on most issues, even by his own admission. However, some of his early Cabinet picks indicate a desire to reduce or roll back anything that appears to carry "burdensome regulations". With that understanding, here is what I see coming:
Healthcare IT and the ACA (Obamacare)
Like it or not, The Affordable Care Act has reshaped Healthcare IT and created thousands of Healthcare jobs, due in part to the increased number of people insured, and the elimination of lifetime benefit payouts and pre-existing conditions. While these provisions seem pretty straightforward, they are built in a way that make it very difficult to repeal the unpopular parts of the law while keeping the parts that people like. I do expect that Congress and the new President will still attempt to do this, and for at least the short to medium term, the fallout will be mostly negative. My prediction seems to be supported by a study from George Washington University on the effects of repealing key provisions of the ACA.
Accountable Care Organizations (ACOs)
These entities rely on advanced data collection to manage patient populations so that payment is tied at least partially to health outcomes instead of just delivering services. This has also led to a similar effort outside of ACOs called Value Based Purchasing, where Medicare pays providers according to healthcare quality measures. Value Based Purchasing also requires advanced technology to measure and report required data. My prediction: Some studies on ACOs have indicated improved quality and cost savings, so I expect that the new Administration will mostly leave this alone.
Medical Device Tax
One of the most unpopular provisions of the ACA was the January 1, 2013 implementation of a 2.3% tax on medical device manufacturers who profit under the law. The idea is that with more covered patients (and therefore more devices sold) the companies benefit from the law, so they should help pay for its costs. At the end of 2015, the medical device industry successfully lobbied Congress to delay the tax for two years. In my opinion, the Obama Administration could have found a better tax to help pay for the law. How about tobacco, liquor, or McRibs? My prediction: This one is toast! I'll be surprised if it's not gone by summer 2017.
Increase in Number of Insured by Individual Mandate
On this simple concept, it's hard for me to keep my political views to myself. The idea is that a large insurance pool with plenty of healthy and young participants lowers risk and cost for everyone. If there is no mandate, then the instinct of "it can't happen to me" takes over in the minds of the young and healthy. When Junior runs his motorcycle into a tree and spends two months in the ICU, his uncompensated care falls on all of us, and the system is jeopardized. Without some form of health insurance mandate, the whole system is unsustainable. My prediction: I'm not optimistic about this. I believe the new Administration will attempt to roll back the individual mandate, which could result in a return to a higher percent of uninsured, cascading to increased costs for Healthcare systems, potentially leading to cuts in technology staff and services.
Healthcare IT and the HITECH Act of 2009
Healthcare Information Technology has probably been affected more by the HITECH Act than by Obamacare. Many people confuse the two regulations. The HITECH Act focuses exclusively on supporting the advance of technology in Healthcare. A major component is the "Meaningful Use" of electronic health records (EHRs), carried out in three stages. Each stage sets the bar higher than the previous stage, with rewards for success and eventual penalties for failing to implement the technology measures. One basic measure is to have the vast majority of providers logging into an EHR to perform all medical documentation and ordering functions.
Over 95% of Healthcare providers achieved Stage One. I was surprised at how difficult it was to find good numbers on Stage Two, but I think implementation nationwide is around 80%. Stage Three is scheduled to be implemented in 2017-2018, and there has been a lot of push-back from Healthcare providers and organizations, who have cited regulatory fatigue for several years now. My prediction: I believe Stage Three will either be scaled back or killed outright. The prevailing view will be that the HITECH Act achieved its purpose, and it's time to move on.
The 21st Century Cures Act
The biggest Healthcare policy news in 2016 is the likely passage of the $6.3 billion 21st Century Cures Act. It contains a variety of initiatives, including $1.8 billion for cancer research, inspired by Vice President Biden's "moonshot" proposal. It also aims to speed up the FDA drug approval process for medications and medical devices, and includes mental health research and treatment.
The area that more directly affects Healthcare IT systems is the support for collecting data from EHRs to be used to enhance research and treatment. Tip: If you're looking to get into Healthcare IT or change jobs in 2017, you might consider joining a teaching hospital as opposed to a regular community hospital or a for-profit organization. Some government spending watchdog groups have criticized the bill for being a giveaway to the medical device and drug industries. My prediction: I believe the 21st Century Cures Act will proceed as intended with no significant interference by the new Administration.
Technical Trends for Healthcare IT in 2017
Since the mission of this site is primarily for technical and not policy issues, I'll get back to my calling here and close with a few tech related items that I think will be front and center in 2017.
Healthcare Cyber Attacks
This was a big problem in 2016, and will only continue to be a major area of concern in the coming years. Nearly 90% of all Healthcare organizations have had some kind of data breach in the past two years, partially due to the increased use of EHRs and the high premium given to health records in the black market.
Increased Use of Telemedicine
According to HIMSS, the growth rate for telemedicine visits has been 3.5% annually from 2014 to 2016. To me, that sounds low considering all the press circulating on the trend, and the activity I've seen at my own organization. HIMSS is a reputable source, so I guess I don't have any grounds to doubt them. According to the research group Mordor Intelligence, telemedicine will be a $34 billion market by the end of 2020.
It's All About the Data
In 2017, expect to see more growth in the storage, management, and analysis of Healthcare data. The industry is just now hitting its stride with quality data that wasn't available a decade ago. We're in the early stages of figuring out how best to use that data to improve Healthcare. Some of this may be influenced by the 21st Century Cures Act that I mentioned earlier.
EHR Optimization and Adoption
The widespread implementation of EHRs over the past decade has left Healthcare organizations with very expensive and complex systems that have yet to realize their full potential. An article in Healthcare IT News highlights the finding that two-thirds of hospital systems plan to add IT staff to make better use of the electronic systems. Some of the tools that are being implemented to improve EHR functions include mobile applications, speech recognition, and documentation improvement systems. This could be a great opportunity for experienced clinical staff who are looking to get into Healthcare IT. That's because organizations are finding that the technology is only as smart as the staff who configure it.
Value Based Reimbursement
Over the years, various Federal entities have tried various ways to push Healthcare away (at least partially) from a service-based payment structure, to a pay for performance structure. This means that providers in some areas would be paid by Medicare and Medicaid for patient outcomes such as lower rates of hospital acquired infections. The reasoning is that a fee for service model encourages providers to order excessive medications, procedures, and other orders.
The latest version of a pay for performance model is value based reimbursement, or value based purchasing. It is a component of the ACA (Obamacare). Even with the new Administration, most health systems and providers are operating as if value based purchasing is here to stay. I expect that organizations will continue to use data from their EHRs to help them improve outcomes.
What do you think? You can reach out to me from the contact form on this site, or Twitter @HealthITSkills.
Summary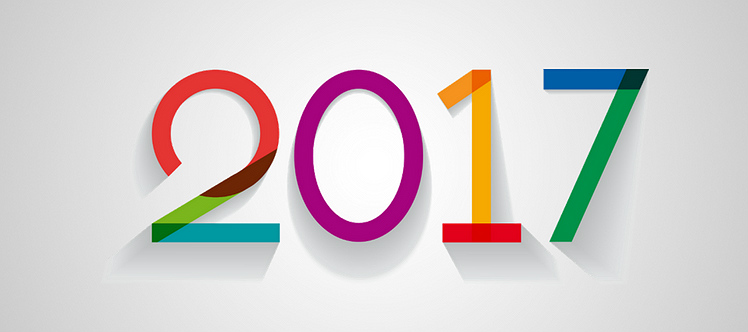 Article Name
Description
Healthcare IT in 2017. What to expect for Healthcare IT in 2017 with the new President. What will happen with Obamacare? What about the 21st Century Cures Act?
Author
HealthcareITSkills.com
https://healthcareitskills.com/wp-content/uploads/2017/12/cropped-healthit-green-logo-1.png