My big break into Healthcare IT came in 1995 while I was working in the Central Supply department at a hospital in Texas. My department was piloting two options for a supply management system. One company was a brand new start-up out of Silicon Valley, and the other was a much larger outfit who up to this time, had no real competition. As the evaluation phase proceeded, it became obvious that the smaller company had a much better solution, but the large company had deep pockets and the 'wine and dine' skills to eventually win the deal.
Throughout the process, I became an outspoken supporter of the underdog, to the point that I wrote a brash letter to one of the hospital VPs, calling out the selection process as biased. Here I was, just a young supply guy, getting called on the carpet by a VP. Ouch.
Not much later, a position opened up with the company I had grown to admire, and just like that they hired me. Shortly after my hiring, I heard from a source at the hospital that the VP wasn't too pleased with me getting 'poached' because he wanted the pleasure of firing me. "Whew, that was close".
Looking back, I can now see several skills that I cultivated which helped me succeed. You can imagine from the previous paragraphs that I developed a fierce loyalty to the company who had given me a chance. That really is lacking in a lot of employees, and sometimes because the employer gives their staff no reason to be loyal. This company worked me hard, but treated me well in terms of pay and recognition, as well as having a lot of integrity.
Learn To Manage Ambiguity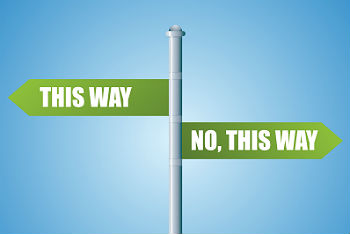 As I moved into my new role, my new employer needed more than just devotion. I knew that I needed to prove myself. Soon after I started, they offered me the chance to implement their products not just in hospitals, but in alternate care settings such as nursing homes, surgery centers, and transitional care units. Somehow, I was able to walk into a new setting where this product had not been used, and assess the workflows and needs of the users. It was just a matter of asking lots of questions, and thinking about every angle for how to make the system work.
Learn Everything, At Least For Awhile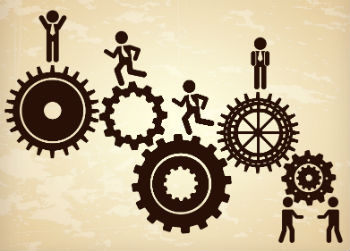 On large installs, my company would typically send a Project Manager and a Field Engineer to the sites. Because my clients were smaller, I ended up doing everything:
Project planning
Setting up the Windows server and hardware
Software installs
Running reports and SQL queries
Training
Loading supplies into the systems
Probably a few other things that got lost in a haze of sleep deprivation
Yes I worked crazy long hours, and pushed myself hard; but that's what it took for me to get my tech skills up to speed. I wasn't a rock star, but remember that fierce loyalty thing?
Always Ask For Help? Maybe Not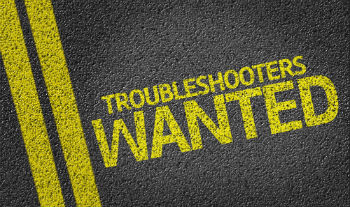 These days, it seems like conventional wisdom is to always ask for help when you're stuck. While that is true in a lot of cases, I learned a lot of lessons and troubleshooting skills just by pounding away at challenges. I"m not saying that you should waste your employer's time while you spin your wheels. You just have to find that balance as you move forward. This helped me later when I started doing some coding and building websites. So summing up the qualities that helped me build my career:
Cultivate a fierce loyalty to those you believe in
Learn to manage ambiguity
Learn everything, within reason
Don't always ask for help
I hope this encourages someone who is starting out in technology, because I know if I can do it, most folks can! Feel free to reach out to me from this site, or on Twitter @HealthITSkills.
Summary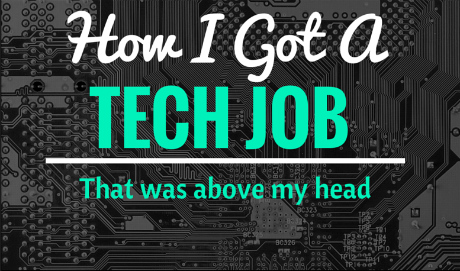 Article Name
How I Got A Tech Job Above My Head
Description
How I Got A Tech Job Above My Head. Describes my break into Healthcare Information Tech, when I jumped onto a Silicon Valley company. I detail the three skills to help you get a job you don't think you can.
Author
HealthcareITSkills.com
https://healthcareitskills.com/wp-content/uploads/2017/12/cropped-healthit-green-logo-1.png