2019 was a great year of opportunity for healthcare IT careers, and 2020 looks to be at least as promising. With the new year upon us, it's time again to look at the top healthcare IT certifications for 2020. As expected, security and data breaches remain a top concern for all healthcare technology organizations, especially hospitals. Healthcare data still sells at a premium on the underground market, and organizations are always working to keep their systems protected. A single breach can cost a healthcare organization far more than what they spend on security staff and software.
The largest healthcare IT data breaches of 2019 involved email phishing attacks as well as simple, stupid mistakes with database server configurations. For these reasons, security-related certifications top the list again. Let's have a look.
1. HCISPP – Healthcare Information Security and Privacy Practitioner
Making the list again is the HCISPP certification, which is aimed mostly toward medical records managers, risk manager, and security related managers. It is managed by the (ISC)2 organization: the nonprofit International Information System Security Certification Consortium, Inc. While not all IS security manager positions require this certification, I was able to find at least 800 jobs that did specifically call this out.
The HCISPP certification covers expertise in these six areas:
Healthcare Industry Structure
Regulatory Environment
Privacy and Security in Healthcare
Information Governance and Risk Management
Information Risk Assessment
Third Party Risk Management
HCISPP candidates need a minimum of two years of paid full-time work experience in one domain of these areas. The exam has 125 multiple choice questions, and requires a 70% passing grade. The exam costs $599 US to take through Pearson VUE. Source: (ISC)2 HCISPP.
2. CISSP – Certified Information Systems Security Professional
Also from the (ISC)2 organization is the next level in Information Security. Unlike the HCISPP certification, the CISSP designation is not specifically related to healthcare. It has a higher technical focus, commands a higher pay scale, and covers these eight areas:
Security and Risk Management
Asset Security
Security Engineering
Communications and Network Security
Identity and Access Management
Security Assessment and Testing
Security Operations
Software Development Security
CISSP candidates need to have a minimum of five years of work experience in two or more of the eight areas of expertise. Like the HCISPP certification, the CISSP 250 question exam has a passing score of 70%, and there are re-certification requirements. The exam costs $699 US to take through Pearson VUE. Source: (ISC)2 CISSPP.
3. CISA – Certified Information Systems Auditor
New to the list for 2020 is the Certified Information Systems Auditor. It is administered by the ISACA: Information Systems Audit and Control Association. The certification itself is not new- it has been around since 1978. The main reason that I am highlighting it now is because this certification is preferred by the US Department of Defense. And why does that matter? The DoD and the Veterans Administration are in the process of implementing an enterprise-wide installation of the Cerner electronic health records system and related components. It is a multi-year, multi-billion dollar project that will replace the legacy homegrown VistA EHR that has been in place at the VA for decades. It will also bring an integrated platform across all military healthcare systems. There are numerous contractors working on the project, and I expect that the CISA certification would help anyone who wants to get into that project.
The CISA certification covers expertise in these five domains:
Auditing Information Systems
Governance and Management of IT
Information Systems Operations,
Maintenance, and Service Management
Protection of Information Assets
The CISA exam has 150 multiple choice questions with a passing grade of 450 on a scaled score. Candidates have four hours to complete the test. The tests are taken at PSI testing centers. The exam cost is $575 for ISACA Members, and $760 for non-members. Source: CISP Cerification Support
4. Mobile App Development Certification
Mobile apps in healthcare have seen a sizable increase in adoption as healthcare organizations create new functionality and move existing functions to mobile platforms. According to Statista, the global mobile health digital market increased by  41% from 2015 to 2020. Many hospitals have created or contracted to build custom apps that provide patients with lots of features, such as:
GPS integration to find clinics and departments at their facilities
Telehealth visits from mobile devices
Bill pay functions
Lists of physicians by specialty
As you would expect, mobile app certifications are available for the two major platforms, iOS and Android.
Apple iOS Developer Certification
The foundation of iOS applications is the Swift programming language. Apple does not offer an official certification, but the third party education provider Coursea offers an iOS developer training course that provides a certificate for successful completion. The course is taught by instructors from the University of Toronto.
Android Developer Certification
Google has an Android Developer Certification, but does not offer training. However, Google does partner with Udacity to offer online Android developer training courses. The exam costs $99 to take and is done online.
5. Amazon Web Services Certification
Amazon made several moves into the healthcare IT space in 2019, which is why they are on my list for the second year. Here are some of Amazon's activities in healthcare IT for the year:
A non-profit joint venture with JP Morgan chase and Berkshire Hathaway was set up in January. It is called Haven, and has stated goal of many other technology efforts: to improve care and access, and to lower healthcare costs.
In April, the virtual assistant Alexa become HIPAA compliant, which is an important regulatory hurdle to pass before healthcare apps and skills can be used on smart speakers.
In June, Amazon acquired PillPack, an online pharmacy for $750 million.
In September, Amazon launched a pilot virtual health program for their Seattle based employees, called Amazon Care. It is reasonable to expect that this offering could be expanded to the general population in the US.
There are currently many healthcare IT job listings on the major job sites that ask for AWS certifications.
AWS has three levels of certification, and I believe having any of them in addition to other healthcare IT certifications and skills will put workers in a good position. Source: Amazon Web Services Certifications.
AWS Certified Foundational Cloud Practitioner
This certification is the entry level AWS certification. It covers the basics of the cloud platform, and is targeted to those who are planning on more advanced technical certifications as well as those in management and sales roles who only need to know the basics. Amazon asks for at least six months of AWS experience in any capacity. The 90 minute exam is multiple choice and costs $100 US to take.
AWS Certified Associate
This second level of certification demonstrates the ability to deploy and maintain AWS cloud-based systems. In order to take the test, you need to have had at least one year of experience in problem solving and implementation of AWS cloud services. You can get the Associate level certification as either a Solutions Architect, Developer, or Systems Administrator. The exam is multiple choice, multiple answer, has a 130 minute limit, and costs $150 US.
AWS Professional
This is the highest level of AWS certification, and requires you to have at least two years of comprehensive experience with designing, implementing, and supporting AWWS cloud services at an enterprise level. There are designations for Solutions Architect and DevOps Engineer. The 170 minute exam is multiple choice multiple answer, and costs $300 US to take.
There is also an additional professional level certification called AWS Certified Specialty that demonstrates advanced skills in the areas of advanced networking, big data, and security.
Amazon has also developed a competency designation that recognizes success in AWS services in a number of industries, including healthcare.
6. CHDA – Certified Health Data Analyst
Moving on from AWS, we have our certification from AHIMA (American Health Information Management Association). The Certified Health Data Analyst came as the Healthcare IT industry has matured in the area of advanced data analysis. The CHDA designation recognizes skills in the collection, interpretation, analysis, and presentation of complex Healthcare data. It would be helpful for anyone who works with population health systems. The CHDA certification requires a prerequisite RHIT certification, or various combinations of experience and/or a four year degree. The exam costs $259 US for AHIMA members, and $329 US for non-members. Testing is administered by Pearson VUE. Source: Certified Health Data Analyst Certification.
7. Health Information Technology College Programs
Traditional two and four-year colleges continue to be the best option for most people who want to get into healthcare IT. Most public universities offer these courses with certificates awarded with as few as 24 credits. They also have preparation courses for some of the other certifications mentioned here. Areas of focus include:
Medical Terminology
Healthcare Database Design
Healthcare IT Regulations
Information Systems Analysis and Design
Introduction to Project Management
Hands-on exposure to electronic health records systems
I am a big proponent of this option, and don't advise anyone to attend for-profit colleges.
Here is where you can research colleges that have Health Information Technology programs. The data comes from the Federal Department of Education, includes accredited health information technology schools, and does not include ...
Read More
8. Certified Professional in Healthcare Information & Management Systems (CPHIMS)
This is a certification offered by HIMSS, the Healthcare Information and Management Systems Society. This organization really is the premier authority source for healthcare IT. They have many contributors at high levels, and are known for a spirit of excellence. The exam is 115 questions, and certification is required every three years. Areas of study include:
General (Healthcare Technology Environments)
Systems (Analysis, Design, Selection, Implementation, Support, Testing and Evaluation, and Security)
Administration (Leadership and Management)
It does however have some fairly steep prerequisites that will shut out newcomers to Healthcare IT. You need either a four-year degree plus five years of IT and management systems experience (three being in Healthcare), or a Graduate degree plus three years of IT and management systems experience, two being in Healthcare. The exam costs $325 US for HIMSS members and $410 US for non-members. Testing is scheduled through Prometric Testing Centers. Source: Certified Professional in Healthcare Information & Management Systems (CPHIMS)
9. CAHIMS (Certified Associate in Healthcare Information and Management Systems)
The CAHIMS certification is a junior-level version of the CPHIMS, and is much easier to qualify for. All you need is a high school diploma. The exam is 115 questions, and some of the areas of study are:
Organizational Environment
Technology Environment
Administration
Security
Testing
The exam costs $190 US for HIMSS members and $245 US for non-members. Testing is scheduled through Prometric Testing Centers. Source: CAHIMS (Certified Associate in Healthcare Information and Management Systems)
Next Up:
Summary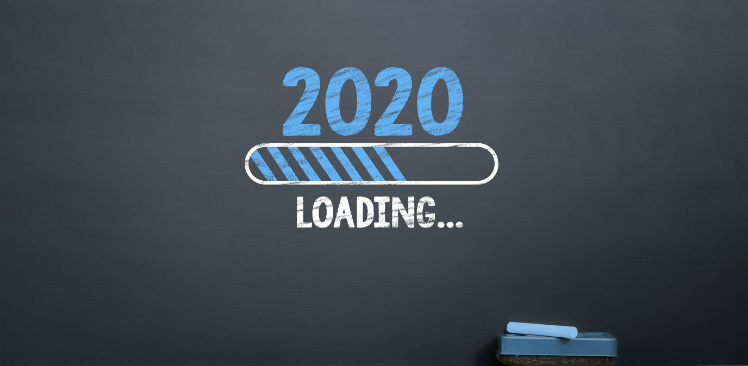 Article Name
Healthcare IT Certifications 2020 - HCISPP, CAHIMS, CISSP, AWS
Description
Healthcare IT certifications for 2020. Check out the top 9 certifications that can help you jump start your technology career in 2020.
Author
HealthcareITSkills.com
https://healthcareitskills.com/wp-content/uploads/2017/12/cropped-healthit-green-logo-1.png