With the ever-increasing presence of social media in our lives, it's easy to want to separate it from our professional efforts. You don't have to go overboard, but don't underestimate the value of social media in your job search. You might be surprised at how active potential employers are on major social platforms. Even your comments on blog discussions can get you noticed.
If you are trying to get a job with a local hospital or Healthcare IT vendor, you might start by connecting with them on Facebook and Twitter. After that, here are some other social media platforms that you can work into your professional networking strategy:

Did you know that LinkedIn is not just a site to update when you're actively looking for a job? Once you complete your resume and profile, you can join some of the hundreds of groups related to  Healthcare IT, such as HIT Professionals and Epic Jobs and start contributing to discussions.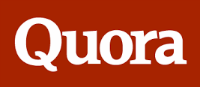 Join Quora, a question and answer site where you can follow and be followed according to question categories. When you participate, you earn Quora credits that you can "spend" to promote your answers, or ask experts about topics.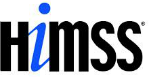 Join HIMSS, the leading Healthcare IT professional group. You can also find local chapters to connect with people in Healthcare IT.

Participate in Reddit, a discussion thread forum that has "subreddits on just about every topic. A good place to start is the HealthIT subreddit.

Disqus is a commenting platform that is used on many websites and forums of every size. If a user has a Disqus account, other users can see their comments from the Disqus website, regardless of where the comment was originally made.

HISTalk is a pioneering Healthcare IT blog. It covers all kinds of events, rumors, market data, and Healthcare IT sales. The sales part can be critical in helping you connect with hospitals who are in the beginning stages of Healthcare IT projects.
Finally, here are some people in Healthcare and technology who I follow on Twitter:
Dr. Shahid Shah @ShahidShah
John Lynn @techguy
Kimberly Bryant @6Gems
Uchechi Kalu @uchechi_writes
Ed Marx @marxtango
Next Up:

Summary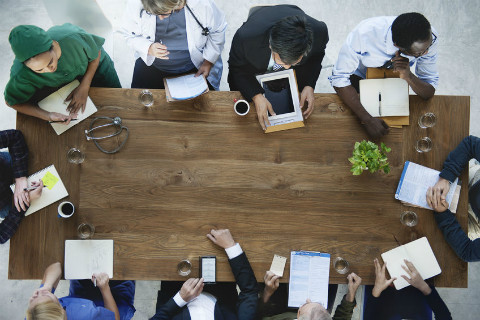 Article Name
Social Media Tips For Healthcare IT
Description
Social Media Tips For Healthcare IT. Creative ways to use social media to help in your Healthcare IT career.
Author
HealthcareITSkills.com
https://healthcareitskills.com/wp-content/uploads/2017/12/cropped-healthit-green-logo-1.png


I have made my career in Healthcare Information Technology, and every day I love what I do. I have done project management, training, database work, some programming, and have implemented electronic medical records, interfaces, and more. I created HealthcareITSkills.com to help people begin careers in Healthcare Information Technology.

Latest posts by Dave Newman (see all)